Advertise On This Site
Who reads the Outback Australia Travel Guide?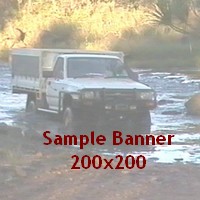 Currently this guide receives 2000-3000 unique visitors per day with some seasonal fluctuations. Ever since this site went live in October 2005 the traffic has steadily increased. I expect it to continue to do so.
Different parts of the site get different amounts of traffic. Pricing for advertising takes that into account. I use Google Analytics for all tracking and can supply screen shots of data if you need proof.
The site attracts visitors of all ages. There are just as many WHV visa holders as there are "grey nomads", and all ages in between. What they have in common is that they are generally well read and educated.
If you want to reach visitors who are in the planning stages for a trip into Australia's remoter regions, then advertising on this site will deliver high quality, highly targeted traffic to your site.
...
Types of Advertising
Featured Sponsor

Boabs in the Kimberley
We are the only commercial grower of baby boab roots in Australia. Our website offers information about this delicacy from the Australian bush and free recipes. Buy fresh, organic baby roots, boab leaf, pickles and preserves. Visit to find out what Australia's gourmet chefs are so excited about!
Page Sponsorship
Page sponsorship combines maximum exposure with maximum traffic while also preventing competing advertisers from appearing on the same page.
One image ad, 200x200, in the key position below the headline, as shown on this page, makes sure the reader notices your ad when landing on the page.
One image ad, either 468x60 banner or 300x250 rectangle, at end of content as shown at the bottom of this page, makes sure readers will take note of your ad before navigating away from a page.
One premium text box as outlined above.
No other advertisers or Google ads appear on the same page.
...
...
If you have further questions, to enquire about availabilty or to request a quote please get in touch. I look forward to hearing from you!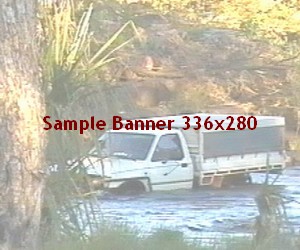 ---