Australian Wildlife Pictures

A Photo Gallery Of Australian Outback Animals
The Australian wildlife in the Outback is one of the most fascinating aspects of this continent.
If you thought the Australian Outback is a boring and lifeless desert think again...
The Outback is quite fertile. Well, at least from the point of view of the Australian animals and plants.
Most travellers are amazed by the amount of life out here.
(That's because most of the information that you are given about the oh so deadly Australian Outback has been created by people who've never been here. City folks, pff... )
The ever growing Australian Animals section has always been my and your favourite part of this site. The picture gallery was always second. I figured it's time to combine two popular things and add a wildlife picture gallery. Hope you like it.
(The wildlife photos gallery also serves as an introduction to the Australian animals section. If you want to find out more about the wildlife shown here just follow the links under the pictures.)
---
A Picture Gallery Of Wildlife In Australia
Australian Reptiles
Pictures of Kangaroos
Pictures of Koalas
Unusual Australian Animals
More to come...
---
Australian Wildlife Pictures 1
Australian Desert Animals
I already said it in the opening paragraphs: the Australian Outback is not a lifeless desert. The Australian deserts contain probably more life than any other desert in the world. It may be a bit warm and dry here, but our wildlife is supremely adapted to the conditions. Find out how the Australian desert animals live and thrive in the Australian Outback.
---
Australian Wildlife Pictures 2
Australian Reptiles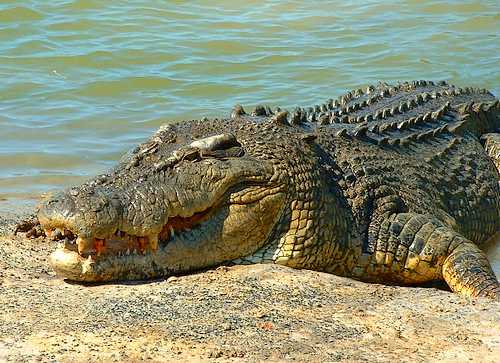 Some of the Australian reptiles were covered in the first part, Australian desert animals. But it's in the tropics where it gets really, really interesting...
Australian saltwater crocodiles are by far the most dangerous Australian animals. Luckily few Australian reptiles are dangerous. Most of them are just fascinating.
Check out all the colourful and unusual lizards that live in the Outback.
---
Australian Wildlife Pictures 3
Pictures of Kangaroos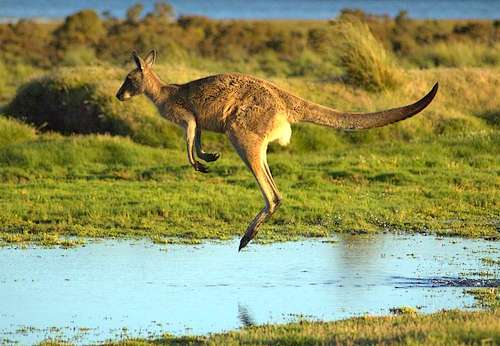 The most famous, most popular and most photographed animal in Australia: the kangaroo. Did you know how many different kinds of kangaroos we have in Australia? Well over 60 species! From tiny to huge, kangaroos come in all sizes and shapes.
---
Australian Wildlife Pictures 4
Pictures of Koalas
Well, the koala is not an Australian Outback animal, but it's so popular with Australia visitors, I had to include it on the site somewhere.
---
Australian Wildlife Pictures 5
Unusual Australian Animals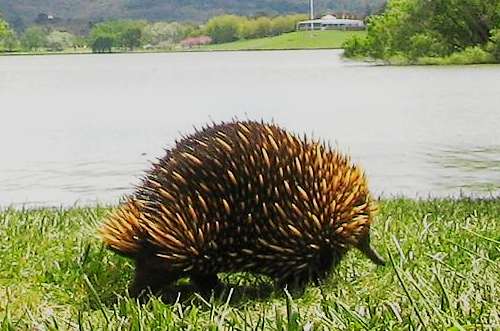 The weird and the wonderful... Can you tell at first glance what is the front and what is the back of this Echidna? Meet some of the more unusual Australian animals (Coming soon).
Next page: Australian Desert Animals
---
Go to Australian Animals (articles and information about Australian wildlife)
Outback Australia Travel Guide home page
Picture 1 and 3 are from Wikipedia and are under GNU Free Documentation License.