Download the FREE Outback Travel Guide
First hand, practical information about Australian Outback travel is hard to find. So naturally, ever since I started this website, I have been receiving many questions. Many questions came up again and again.
Those questions are all addressed and answered somewhere on the website, but who has the time to read through a 400 page website...
In the end I sat down and put together this free guide, to help people who are thinking about a trip into the Australian Outback. It's a printable guide, consisting of 70 pages jam packed with real information.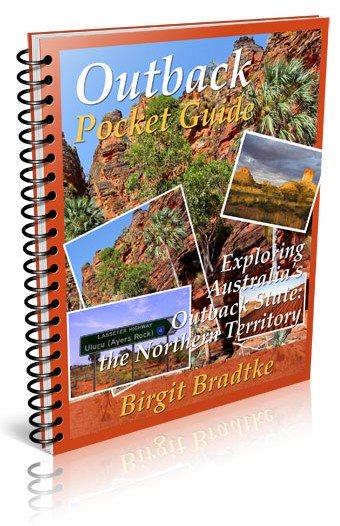 If you have questions like...
How do you get here and how do you best get around?


What is there to see and do, and how do you fit it all in?


How much time do you need for the different places?


How hot will it be?


Is the time you chose a good one?


How dangerous is it?


Do you have to have a 4WD?

...then download your free Outback Pocket Guide now.
Learn about the climate in the outback over the year, about the great outback drives, about all the popular outback destinations and attractions, outback safety and a lot more.
After reading this guide you will know:
when you will go and what to expect when you get here,


how much time you will spend in the outback,


how you will get around,


and most importantly, what exactly you want to see and do while here.
Just fill in your details below and download the FREE Outback Pocket Guide straight away!
(Don't want to reveal your email address? No problem! You can also just download the guide here. You're welcome!)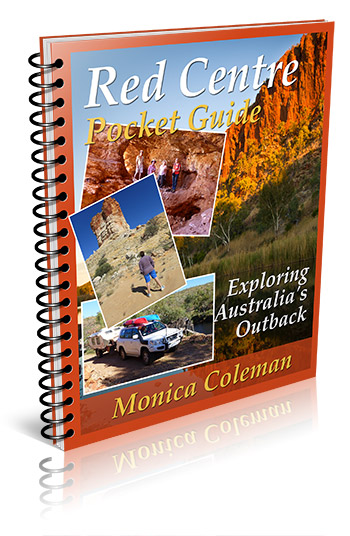 NEW!! I now also offer you a second free guide booklet!
This one was written by Monica Coleman, the author of Destination Red Centre.
The Red Centre Pocket Guide focusses on the area around Alice Springs, including Uluru (Ayers Rock), Kata Tjuta (the Olgas) and Watarrka (Kings Canyon).
When you enter your email address in the form below you will automatically get access to both guides.
(Again, if you don't want to reveal your email, you can download the Red Centre Pocket Guide here.)

Don't worry, there is no catch with this offer. I enjoy sharing what I know, but this website has become so popular that I just can't keep up with your enquiries. The main reason I am offering the free booklets is that it saves me answering a lot of email questions!
The free guides have already helped many people, and I hope that you will find them useful, too!


To learn about how your data is collected and stored and how you can edit or remove it, see my Privacy Policy.


What happens once you click "Send My Guides":
You will be receiving an e-mail that asks you to confirm your "subscription". (It's an automated e-mail. Unfortunately I can't change the wording. The purpose is just to confirm your e-mail address and your request.)
Once you click the confirmation link in that e-mail you will be taken to a "Thank You" page. That page tells you where to download the guides.
I will never email you again!

There is no catch, all of this really is free, and I hope you will find it useful!