Ayers Rock Australia - Uluru

Uluru - Kata Tjuta National Park
Standing in front of Ayers Rock in Australia...
Watching Uluru change colour as the sun sets over the endless outback desert and lights up the sacred rock...
For many travellers this is the most anticipated moment of their Australia holiday: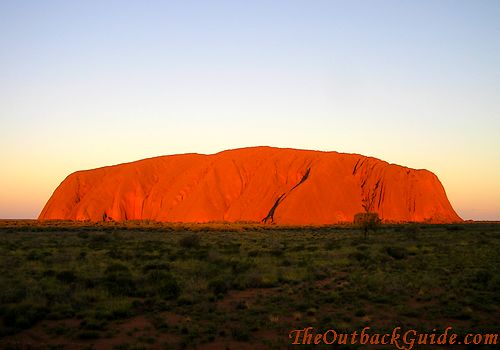 Ok, for some standing on top of Uluru was the ultimate dream, a "must do before I die" thing...
(Please note that as of October 2019 climbing Uluru is not allowed any more!)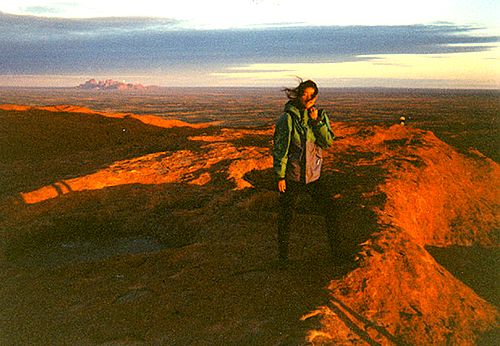 Either way, nearly every tourist wants to visit Uluru while in Australia.
But, as with all big tourist attractions, often the experience is spoiled by the sheer number of people, the commercialism, the prices, all the marketing...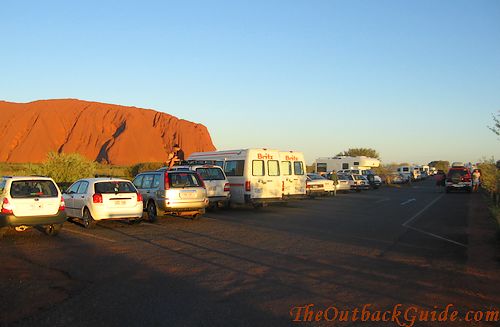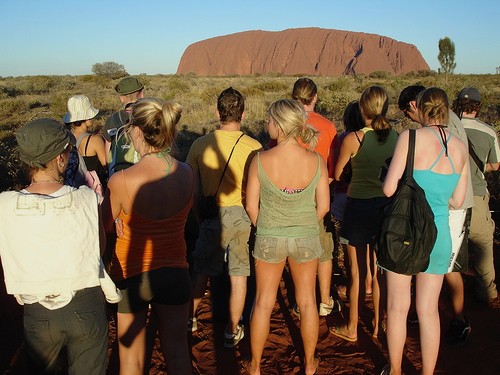 I know many people visit Ayers Rock in Australia with big expectations, and leave disappointed...
That's a shame. A visit to Uluru can and should be an enjoyable and memorable experience. In the articles in this section you will find all the information you need to make sure that your visit will be!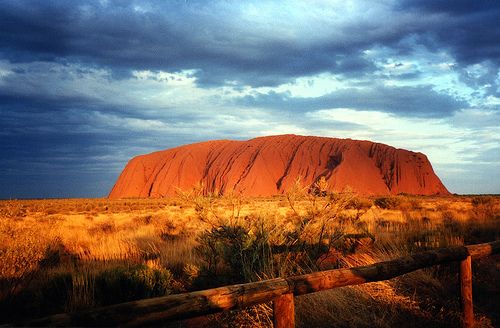 Uluru Australia Background Information

Ayers Rock Facts
Geological, historical and other quick facts about the impressive monolith. Size, exact location etc.
---

Climbing Ayers Rock
Climbing Uluru had always been a controversial thing to do. Read this article to find out more about the issues surrounding the climb.
---

Ayers Rock Sunsets
The everchanging colours of Uluru at sunset and sunrise are a famous spectacle. So famous that the viewing areas are rather crowded... Watch some videos and find out more.
---

The Olgas - Kata Tjuta
The Olgas (now called "Kata Tjuta") are part of the same national park (hence it's called the Uluru-Kata Tjuta National Park). Definitely make time for them!
---

Pictures Of Ayers Rock
A gallery of stunning pictures of Uluru: sunrises, sunsets, the base walk and the climb.
Uluru - Ayers Rock Visitor Information

Uluru National Park At A Glance
Essential visitor information for Uluru Kata Tjuta National Park: distances, fees, things to do, walking times...
---

Ayers Rock Map
Several maps of Uluru, the Uluru - Kata Tjuta National Park and the Northern Territory.
---

Uluru Accommodation
Unless you visit on a day tour from Alice Springs you will have to stay at Yulara. The Ayers Rock Resort offers all levels of accommodation, from luxury to budget to camping.
All Ayers Rock hotels | Find cheap hotels at Ayers Rock
---

Uluru Budget Tips
The resort has a reputation for being ridiculously expensive. (The Ayers Rock Campground is the only reasonably priced accommodation there.) This page tells you how you can cut costs during your visit to Uluru National Park.
---
Read about other National Parks in Australia
Australian National Parks Site Map