Uluru in 1985
by Tom
(Canada)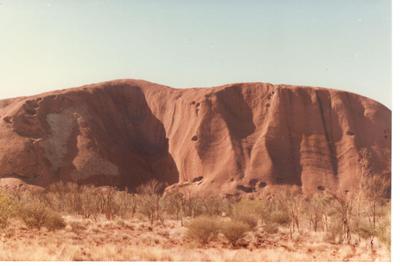 I traveled to Alice Springs in 1985, rented a car and drove to Uluru to climb Ayers Rock.

I, back then was a novice traveler, however, I did my research on the Outback. It was a nice drive to the Rock, however, long. This was in May, and it was hot, like, maybe 90F. I was 32, and in good shape, and I did smoke and drink.

I climbed the rock in 38 minutes, and came back down in 24 minutes, no problem. Back then, 5 people died climbing it. This was the highlight of my Australia trip. Do not ban it altogether, let people experience it.
---
Return to Outback Australia Travel Guide home page