Driving From Airport To Ayers Rock
by Luke
(Perth)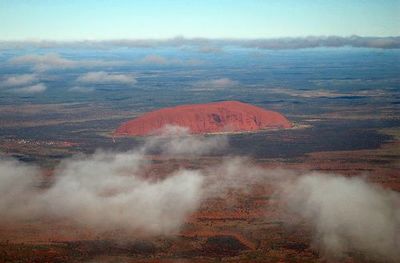 Flying to Ayers Rock
I have an enquiry about driving to Ayers Rock from the airport there. My girlfriend and I will be travelling from Cairns back to Perth on the 3rd of October and have about 4 hrs layover in Ayers Rock on the way.

We are wishing to visit Uluru and possibly climb it during this period. I was thinking of hiring a car at Ayers Rock airport and driving us out there. My questions are:

Do we need a 4wd for the trip? Because the rentals say no dirt roads for 2wd vehicles. Are there any dirt roads on the trip to the base of Ayers Rock?

How long is the trip in a car from the airport to the rock? Time & km's.

And where can we purchase the $25 Uluru National Park ticket? At the airport?

Your help would be greatly appreciated.
Regards,
Luke


Response To:
Driving From Airport To Ayers Rock
Hi Luke!
Ayers Rock is located about 25 km from Ayers Rock airport
. It's 6 km to the resort, another 8 km to the park entrance, and then 10 km more to the base of the rock. I'd say a 20 minute drive.
All the roads to and inside Uluru National Park are bitumen. After all, there are hundreds of big tour buses driving around in there... We're talking mega tourism, not remote Outback :-).
You
purchase your tickets at the entry gate to Uluru-Kata Tjuta National Park
as you drive in.
One word of warning: October is already very hot. On hot days the climb gets closed early in the day (to prevent people from killing themselves through heat exhaustion).
Depending on when your flight arrives you may not get a chance to climb.
Good luck!
General info:
---
Return to Outback Australia Travel Guide home page