No need to climb Uluru
by John
(Brisbane, Queensland, Australia)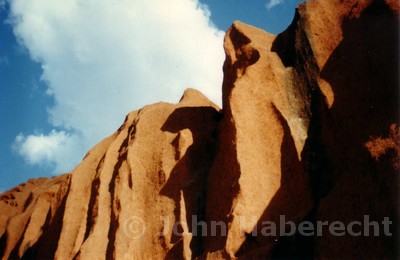 I've been to Uluru twice now, and both times have been very powerful experiences, but I didn't feel the need to climb it.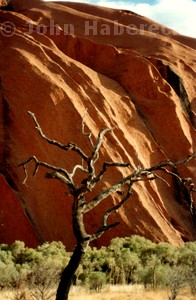 I would have to say that being there exceeded my expectations - this might seem a bit cliched, but anyone sensitive in any way to the energy of a place will find that Uluru has a very powerful energy.

Our group had as a guide one of the traditional owners of Uluru who told us stories of his life, of the importance of the land, and why his people prefer people not to climb.

He travelled with us on the journey from Alice Springs, so by the time we arrived at Uluru we felt we knew quite a bit about its significance to the local people.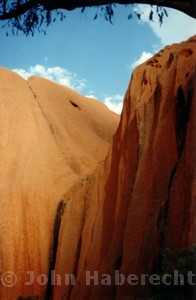 Our group walked around the base of the rock and I know for most of us this was very powerful.

To me it is the height of ignorance and rudeness, and in fact a form of racism, for people to climb Uluru despite the wishes of its traditional owners, and I hope that access is restricted in the near future.

I don't know that it would make a huge difference to visitor numbers; are there any statistics on how many visitors actually do the climb?

---
Return to Outback Australia Travel Guide home page