Down South in WA
by Louise Kneen-McDaid
(Now, Sydney)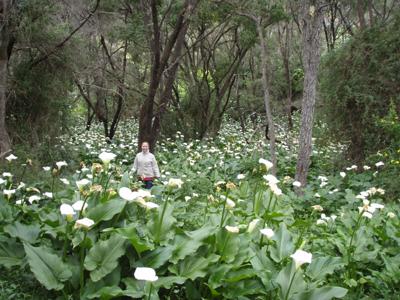 The lillies down south in WA
This are the lillies down south in Western Australia where the caves are! I think it's around Dunsborough. There are thousands everywhere, yet they pay $6 a stem in shops.

Of course you don't take them. They are to admire only.

So Australia is not all desert!

The second photo shows the caves at Dunsborough where the lillies are. They are small but cute. Not worth a flight but worth a day trip or drive to stop of for lunch in the local town. Stop in on your way south to see the local green giants.

The last picture is of the windmills at Albany. Nice to go up and have a look, beautiful harbour, stunning.
---
Return to Outback Australia Travel Guide home page