Kaka-do or Kaka-don't?

Is Kakadu National Park Worth A Visit?
Kakadu National Park is one of the most famous tourist attractions in Australia. No doubt about that.
But many people wonder whether Kakadu is all that it's hyped up to be.
You hear comments like, "They should call it Kaka-don't. It's not worth going. Overrated. Go to Litchfield. That's much better."
Is it?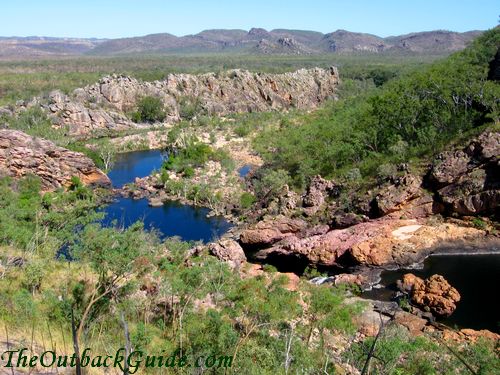 That's the wrong question to ask.
The Kakadu and Litchfield national parks are very different, but the difference is not in the quality, it's in the size. Neither is "better". Kakadu is simply a lot bigger.
Litchfield National Park is very convenient to visit. It is only one hour south of Darwin and it has a bitumen ring road that takes you to all the popular attractions.
Since most of those attractions involve beautiful waterfalls and cascades where you can swim, it's pretty much impossible to come away disappointed. Who doesn't love swimming in stunning locations under tropical waterfalls?
Even if you wouldn't have a clue about where or what Litchfield is, you could just drive south from Darwin and follow the signs. Once inside the park you can't go wrong. Everything is signposted and real close together. It's easy to have a fun day here. You don't even have to spend the night.
It's a very different story in Kakadu National Park. If you want to see more of Kakadu than a fleeting glimpse from an airplane and a touristy boat cruise, then you best spend more than one night.
Also, unless you hop on a Kakadu tour bus, Kakadu requires that YOU make some effort. Make the effort to find out more about the park BEFORE you arrive, and then even a one nighter could be an amazing experience.
How? By focussing on only one area of the park. If you really have only one night, don't try to do it all!
Must Visit Attractions In Kakadu
People often email me and ask for advice on what exactly they should do and mustn't miss. People, it depends. Only you can decide that!
What you should do and see depends on your expectations and priorities, what you enjoy doing, what style of travel you prefer, e.g. if you have a four wheel drive, if you like camping, if you are fit enough for more serious bush walks...
If you have a very tight schedule and don't want too much stress, just a good time, choose Litchfield over Kakadu.
If you have little time but want to spend that in Kakadu, focus on one part of the park. Kakadu has two entrances.
You can do what most people do and approach it from the north. This will take you to all the obvious places:
Mamukala Wetlands (observation platform)
Ubirr (rock art, sunset lookout and river cruises on the East Alligator River)
Nourlangie (rock art)
Yellow River/Cooinda (boat cruise in wetlands, nearby is also the Aboriginal Cultural Centre)
You will pass the Mamukala Wetlands on the drive in. The other places are all reasonably close to Jabiru and to the Bowali Visitor Centre (about 250 km from Darwin). This is what I consider the most touristy part of Kakadu and it's all accessible by two wheel drive on bitumen highways.
(If you visit Kakadu outside the dry season, you may be restricted to those areas of the park anyway.)
Now, if you are looking for a more active experience, hiking, swimming, adventure and wilderness, then consider approaching the park from the southern entrance (the turn off is in Pine Creek, 230 km south of Darwin) or along the unsealed Old Jim Jim Road (turn off 136 km from Darwin on Arnhem Highway)
From here you are close to places like the little known Koolpin Gorge (my favourite place), Gunlom Falls and Barramundi Gorge/Maguk.
Yellow Water/Cooinda is not that far in either, and there you can turn off to Jim Jim Falls and Twin Falls.
Follow the links and you will see why that southern corner is my preferred area of the park. By the way, all of those places are located along unsealed roads, and to get to Koolpin, Jim Jim or Twin Falls you definitely need a high clearance four wheel drive.
Well, and if you have plenty of time, do the lot. Even in the more touristy areas there are longer bushwalks (e.g. the Barrk Sandstone Walk at Nourlangie) and beautiful bush camping sites (e.g. Sandy Billabong, or Mardugal if you prefer camping with facilities). You don't have to stick with the crowds at all times.
All of Kakadu is beautiful. It's a definite do. It's just a question of how much time, money (e.g. 4WD hire) and effort you are willing or able to dedicate to it.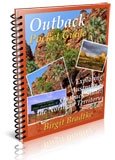 Travelling the Northern Territory?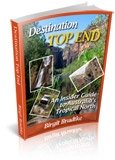 The free Outback Pocket Guide
is a great introduction to travel in the region.
The full Top End Travel Guide


shows you how to make the most of your adventure in Australia's tropical north.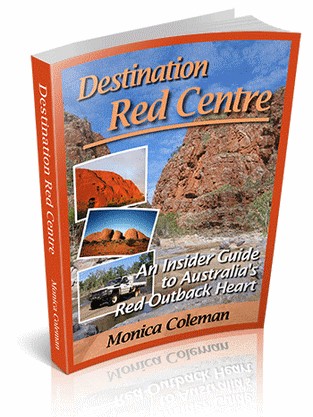 NEW! Destination Red Centre is the latest addition in this popular series. Monica Coleman takes you through Australia's red Outback heart, offering all the detail and insider tips that you have come to know and love about our guides. With special emphasis on Aboriginal communities and culture.

A must have if you travel to or from Alice Springs/Uluru.
Back to Kakadu National Park main page
---
Read about other National Parks in Australia
Australian National Parks Site Map
Outback Australia Travel Guide home page