2WD or 4WD for Kakadu National Park?
Hiring a car to visit Kakadu National Park? The decision between 2WD and 4WD is a tough call. Hiring a 4WD is just SO much more expensive!
So I get very regular email questions, asking if four wheel drive is really necessary, is it such a big deal, and what would people miss out on with a 2WD?
I've already touched on this on other pages, but let's look at it in some more detail.
Do you need a 4WD to explore Kakadu National Park? What can you see by 2WD? What would you miss?
Kakadu National Park is very well developed. The two main roads through the park, the Arnem Highway and the Kakadu Highway, are fully sealed. So are the side roads to Jabiru, Ubirr, Nourlangie and Yellow Water.
Yes, all the big attractions are along the bitumen. So why bother with a 4WD, you may think?
Well, it depends what you are looking for. If you are content to have a very touristy experience and to just follow the big buses and the crowds around, then you indeed don't need a 4WD.
But if you were hoping to get to those beautiful waterfalls you have seen and heard about, if you want to go swimming or do some more hiking, then you have to leave the sealed roads.
ALL of Kakadu's waterfalls, gorges and swimming holes are along unsealed roads.
The quality of those unsealed roads varies. Some are well maintained gravel roads, others are rough little 4WD only tracks.
The gravel roads are suitable for 2WD vehicles. Unfortunately this only matters if you drive your own vehicle. If you are in a hire vehicle then the quality of the road is irrelevant.
Hired 2WD vehicles are not allowed to leave sealed roads, period!
Places in Kakadu National Park that you can NOT access in a hired 2WD
Gunlom (good gravel road)
Maguk (unsealed road)
Jim Jim Falls (good gravel road up to the camping area, then 10 km of 4WD only track)
Twin Falls (as Jim Jim Falls)
Koolpin Gorge (good gravel road up to the gate, then 9 km of 4WD only track)
Yurmikmik Walks with Motor Car Falls and Kurrundie Creek Falls (good gravel road and a great wet season destination)
You also can not use the old Jim Jim Road (good gravel road and short cut from Kakadu's southern areas back to Darwin) or any of the free bush camping sites in Kakadu. All of those are along dirt roads.
Do you need a 4WD in Kakadu National Park? In my eyes, absolutely.
Related reader question:
Kakadu National Park, Litchfield and Katherine Gorge. 4WD Or 2WD?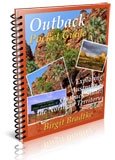 Travelling the Northern Territory?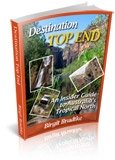 The free Outback Pocket Guide
is a great introduction to travel in the region.
The full Top End Travel Guide


shows you how to make the most of your adventure in Australia's tropical north.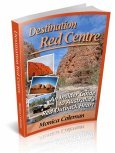 NEW! Destination Red Centre is the latest addition in this popular series. Monica Coleman takes you through Australia's red Outback heart, offering all the detail and insider tips that you have come to know and love about our guides. With special emphasis on Aboriginal communities and culture.

A must have if you travel to or from Alice Springs/Uluru.
Kakadu National Park main page
---
Read about other National Parks in Australia
Australian National Parks Site Map
Outback Australia Travel Guide home page